So now it's 6 months since 妹肝 was born, I finally am fitting back to my prepregnancy pants, even the tight black ones!!! I AM SO HAPPY>>>  YEEPEE!!

I think it's due to the kick-boxing class I am taking now on Tuesdays. It is such a good class, a sister told me she lost a whole size (went from size 4 to size 2) in a year. So that really motivates me to join the class. At first it was hard to get the moves, now I am gradually getting them and really enjoy the class. It is so much fun... to sweat like pig !!

Hopefully I will also lose a size!!! I don't ask much, size 4 will be PERFECT for me!! haha!!

These are 2 pictures of Acacia 1st born and 6 months later... such a BIG change!!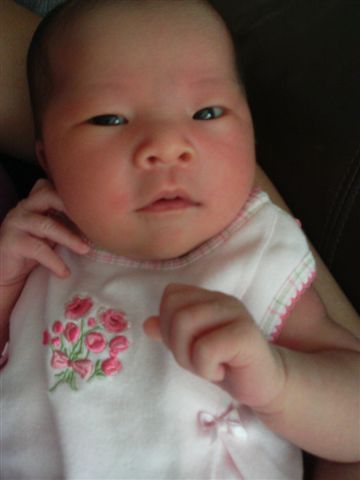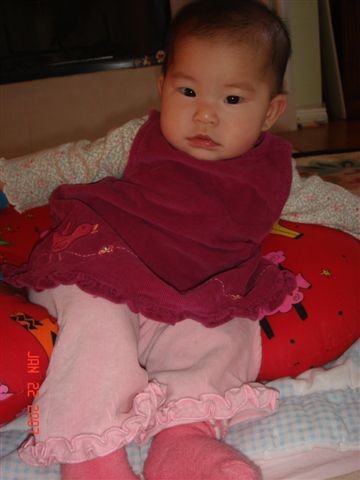 and this is what makes it work... mommy's milk!!!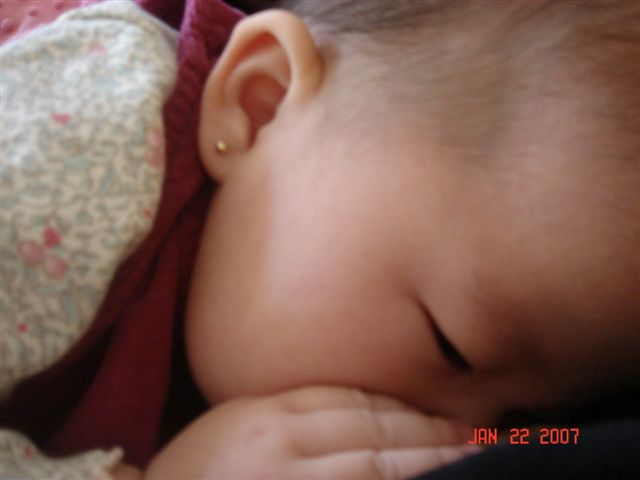 Happy growing, my baby girl!!!!


These are the words to the song playing:

你是我最深愛的人 - 永邦 

愛上了一個人 能夠為她犧牲